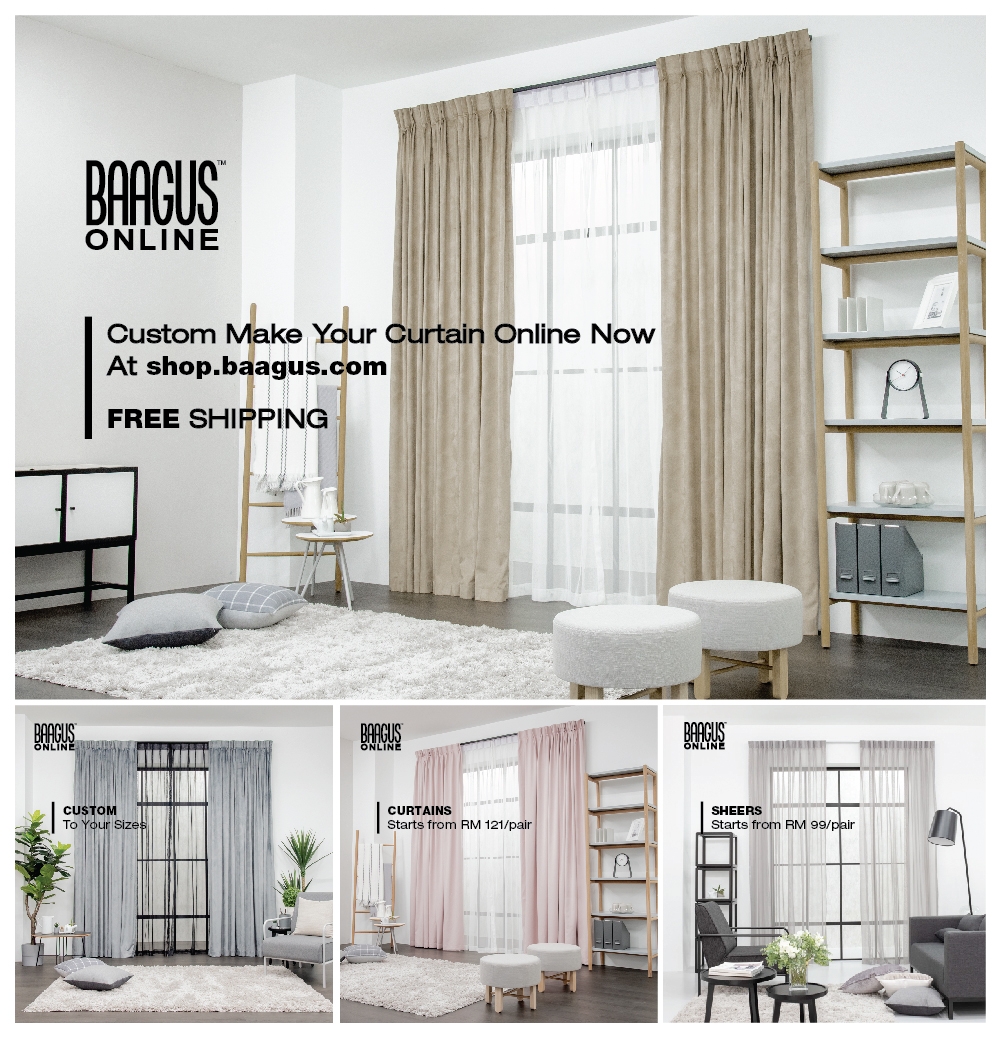 FIRST-EVER Online Custom-Made Curtain in Malaysia now available at BAAGUS Online Store!
---
Visit our online store at https://bit.ly/37pDSaH
Custom To Your Sizes

FREE Shipping

High Quality Fabrics
Just 4 simple steps to get your curtains done :
1. Measurement
2. Product Selection
3. Add To Cart
4. Doorsteps Delivery
FREE shipping now https://bit.ly/37pDSaH
Choose quality. Choose BAAGUS.
Let BAAGUS transform your home today.