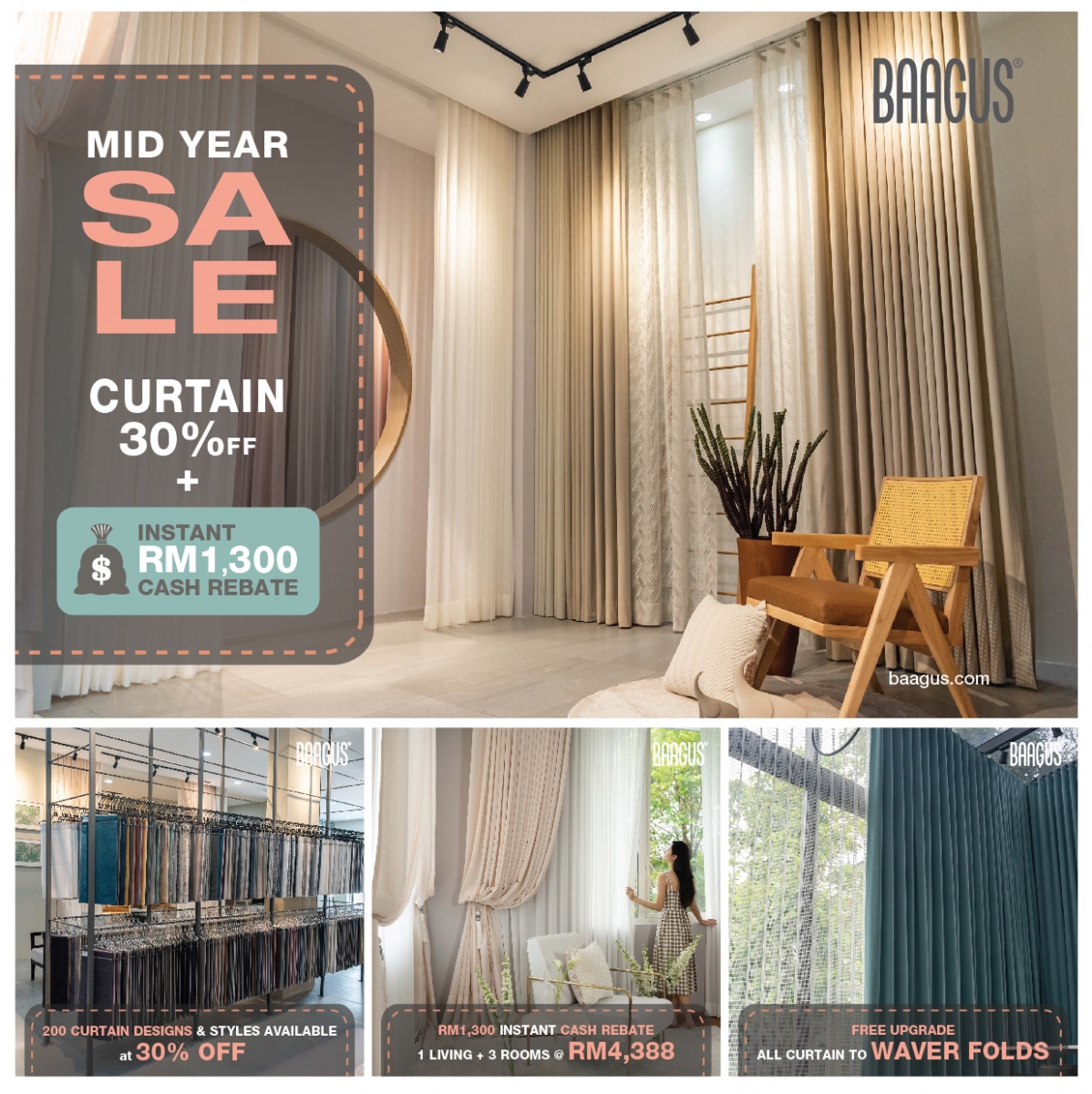 BAAGUS | Mid Year Sale
---
Find all of the hottest curtain designs right here at BAAGUS! Shop over hundreds of modern & contemporary curtain fabrics matched to your personal preference! Enjoy more savings with our Mid Year Sale. Grab em' while offer lasts!
Browse through over 200 curtain designs & styles AT 30% OFF
Get RM 1,500 INSTANT CASH REBATE
FREE UPGRADE all Curtains to Waver Folds
1 Living + 3 Rooms Double Layer Curtains from RM 4,388 (RM 7,688)
With 0% 12 months installment plan @ RM 366/month only
Living: W135" * D115"

Master: W100" * D115"

Bedroom 1: W100" * D115"

Bedroom 2: W100" * D115"
We are open ready for you to visit today! Don't miss out on this one-of-a-kind promotion!
Choose quality. Choose BAAGUS.