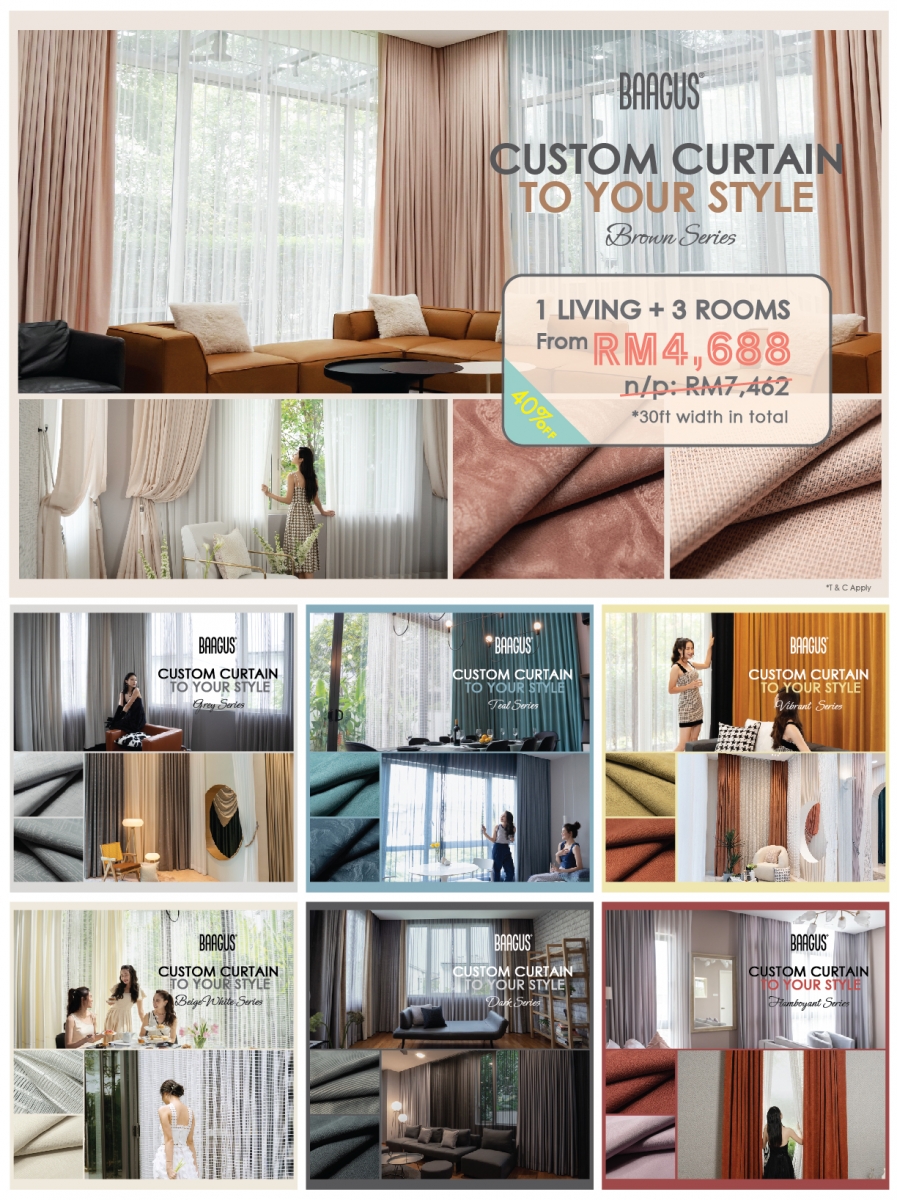 STOP! Take a look at your curtains.
---
Have you always wanted to try a different colour? A different fabric? Maybe something that suits more to your OWN unique style?
With BAAGUS CURTAINS, we can CUSTOMIZE your curtains into your style all within our wide range of series! Now we've sweetened the deal for you to:

ENJOY UP TO 40% OFF

1 LIVING + 3 ROOMS FROM RM 4,688 (n/p: RM 7,462)

30ft OF CURTAINS IN TOTAL
We have every curtains that fits every mood and atmosphere for your home.
Let's make your curtains even more BAAGUS