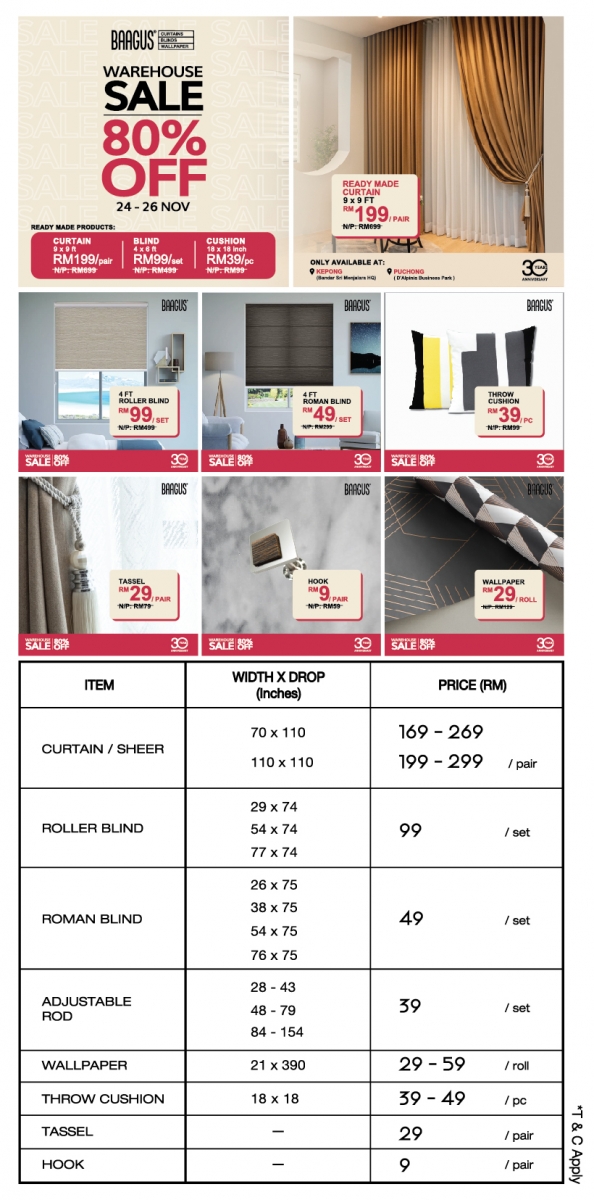 Limited time only
---
BAAGUS Warehouse SALE is fast-approaching just in time to spice up your home decor for the upcoming festive season!

For just 3 DAYS ONLY from 24th to 26th November 2023, don't miss out on these Ready Made Products for your home!

Curtains (9x9 ft) for just RM199 per pair
Roller Blinds (4x6 ft) for just RM99 per set
Roman Blinds (4x6 ft) for just RM49 per set
Cushion (18x18 inches) for just RM39 each
Tassel for just RM29 per pair
Hook just RM9 per pair
Wallpeper just RM29 per roll

Mark these 3 days on your calendars to not miss out on these items with prices that'll be at an all-time low! Don't wait and grab 'em before stocks run out!!